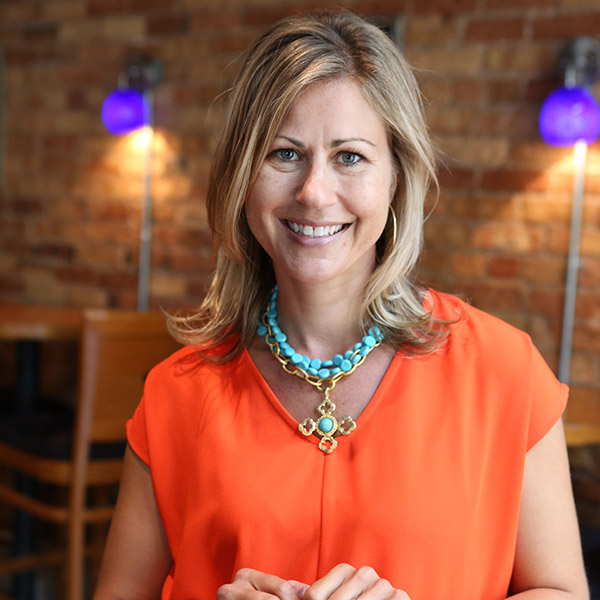 Originally from Michigan, Kim is a former small business owner of a Curves Fitness Center.
Kim has a Business Management Degree from the University of West Georgia and spent 16 years working in the Atlanta restaurant industry.
Plugging into her inner cook and writer, Kim writes a blog, "Simply KiKi", for the Greenville News each week using local/seasonal ingredients. She focuses on cooking as a modern day mom – "heels, homework and happy hour" – sharing her experiences as a working mom. She has been featured on YourCarolina and served as emcee on the Euphoria Culinary Stage.
Kim joined the Table 301 team in early 2012 as Director of Sales and is responsible for cultivating new and maintaining existing client relationships.
Kim and her husband, Dan, have two children, Caroline and Grant. Kim enjoys exercising and even calls herself an "exercise fanatic." She is active in the community and is on the board of the Caine Halter YMCA, the Greenville Tech Marketing Advisory Board and the Sara Collins PTA Board. Eades was also asked to serve on the 2014/2015 Accommodations Tax Advisory Committee.
She is an avid traveler and has visited 16 countries to date – with future travel plans to expand that number.
Kim can be reach by phone at 864-232- 7007 or email at kim@table301.com.