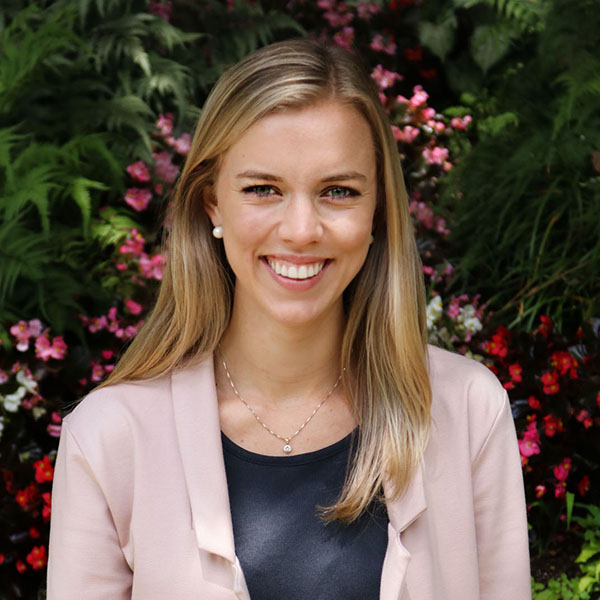 For Greenville native, Kailey Phillips, a little persistence landed her the internship of her dreams.  As a student at Clemson University, Kailey was studying hospitality and tourism when she decided on an event planning career.  She came upon the story of Elisa Marsha, a successful restauranteur and owner of Maman in New York City.  The company's beautiful food, dreamy events, and incredible partnerships with some of the world's biggest names inspired her.  After phoning numerous times in hopes of setting up an interview, Kailey got her chance.  Her year-long experience working part-time in events and full-time as an intern for Maman helped launch her career and solidify her interest in hospitality.
Taking her experience from Maman, Kailey next ventured to Atlanta where she worked for the designer, Anna Balkan, as a gallery manager with a focus on event planning.  She later returned to Greenville to work with High Spirits Hospitality where she learned the business from the ground up, overseeing everything from rehearsal dinners and weddings to Taco and Tequila festivals and euphoria events.  After a short stint in marketing, she returned to the fast-paced and high energy environment of the hospitality industry and found her way to Table 301 in May 2019.
As the Sales Manager for Soby's and The Loft at Soby's, Kailey handles all types of events – from business dinners and social events to beautiful, intricate weddings.  "I love meeting my clients, hearing their stories, taking their vision of their special event, and then creating something that is uniquely theirs," says Kailey.  "This industry has opened so many doors for me and I enjoy talking, learning, and listening. For me, the best conversations are made around a table with a sparkling drink in hand."
While working at Table 301, Kailey has also completed her studies at Liberty University earning an MBA in May, 2020.  During her free time, she loves spending family time with her daughter and better half, Ryan.  They enjoy anything outdoors, being near or on the water, hiking, gardening, or drinking a glass of wine on any patio. One of the best parts of her job, Kailey says, is including her daughter in her work.  "She is already seeing the value of service and creativity at a young age. She loves to make charcuterie boards and helps with flower arrangements or dinner parties at home.  It's a great way to spend time together."
Kailey can be reached by phone at 864-232- 7007 or email at KPhillips@table301.com.